Some businesses seem to be at the right place, at the right time. 
Whether it's a clever advertising campaign, a business perfectly situated to serve its customers, or products distributed precisely — these businesses appear to flourish in precisely the right spots and draw in the ideal customers.
And more often than not, this isn't a result of luck (or magic).
It's location intelligence. 
You may also hear it referred to as marketing intelligence, geospatial intelligence, spatial analytics, or location data. But in short, location intelligence is a data-driven approach, based on geographic insights used to refine, and redefine marketing strategies. 
Location intelligence can include a multitude of datasets. However, two of the most prominent ones are sentiment and popularity data.
Sentiment data gives businesses an insight into the real opinion expressed by people about your business, brand, or destination. This information gives organisations a birds-eye view of their business to uncover areas of opportunity and improvement, to elevate their customer satisfaction and competitive advantage.
Sentiment Score
The Sentiment Score is a proprietary index developed by Data Appeal to gauge the opinions of people online, based on reviews and comments from a multitude of websites to figure out how people actually feel. The score is made by looking at content from over 130 websites, and it gives a number between 0 and 100 to show how positive or negative the opinions are.
Popularity data, on the other hand, is more or less like having a real-time accurate pedometer. Just like a pedometer tracks the number of steps you take, a popularity index tracks the number of people visiting a specific location, and when and how they usually do this: which makes it extremely useful to estimate the footfall and discover on- and off-peak times of any given location in the world.
Popularity Index
Data Appeal's Popularity Index is a proprietary index designed to help businesses estimate the footfall of any business and territory through digital content, with a time slot projection (where available). Through this index, businesses can even filter points of interest (POIs by peak time, and discover what time of day they are most frequented.
So, how can businesses ultimately leverage location intelligence to boost their profit and their growth? What are the tangible benefits of using and integrating this data-driven approach within their business decision-making process?
In this article, we'll look at four businesses that turned location insights into real profit and growth across four diverse use cases. 
The common denominator? The seamless integration of location intelligence at various stages of the decision-making journey.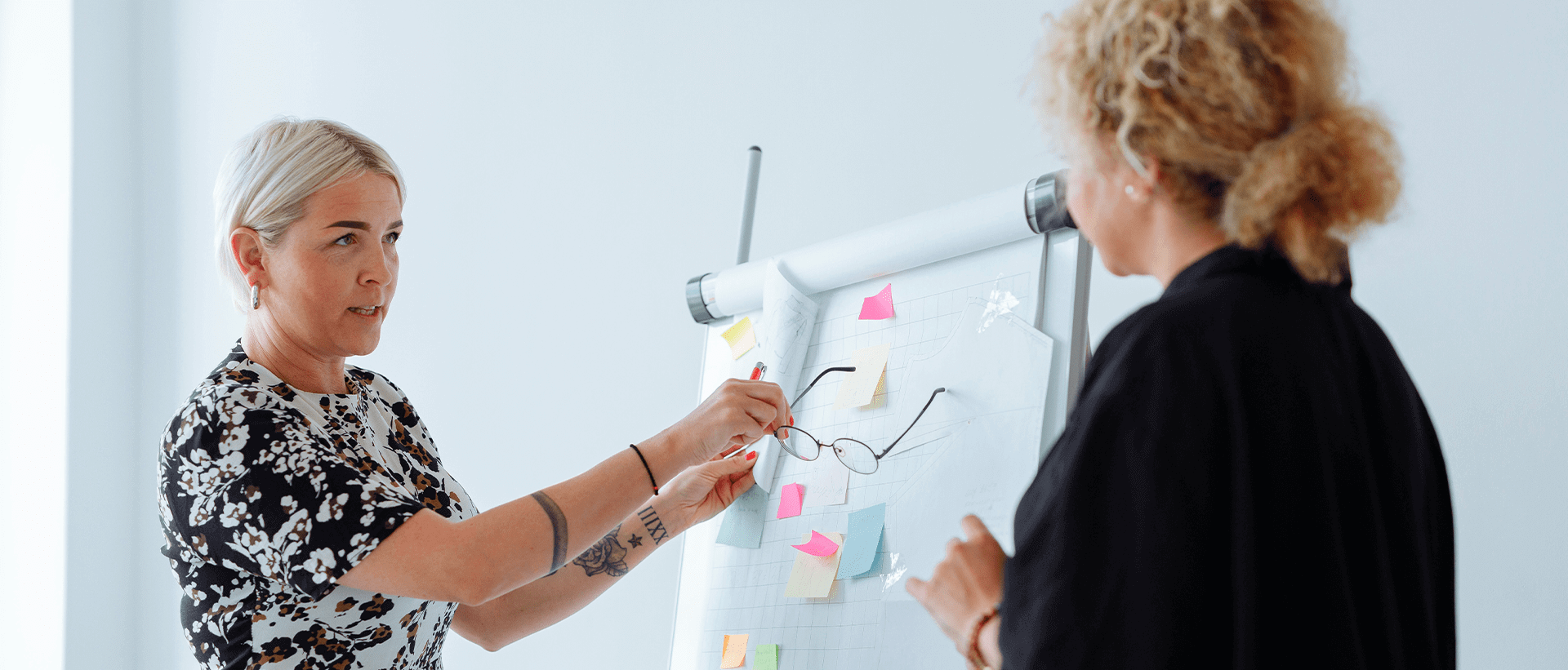 Site selection: Unveiling prime advertising locations
One of the greatest challenges Out-of-home (OOH) advertising is understanding the right location to place these ads.
Our client, a global leader in market research, was looking for accurate and up-to-date data to better support businesses to understand and monetise audiences through OOH media.
More specifically, the data needed included traffic and pedestrian flows, peak and off-peak hours, and more — all of which are pivotal to the success of OOH advertising.
We provided the client with enriched location data, featuring business details, addresses, opening hours, popularity and sentiment scores.
One of our interactive maps, showing our Brisbane CBD POIs.
This comprehensive approach enabled the client to help identify optimal OOH locations based on their target audience, eliminating uncertainty, and enabling the client to confidently choose strategic placements for outdoor advertising, resulting in more effective investment decisions.
This use case demonstrates how even in a digital-focused era, traditional marketing methods such as OOH can be further strengthened using data-driven insights offering a distinct competitive edge and bolstering marketing strategies.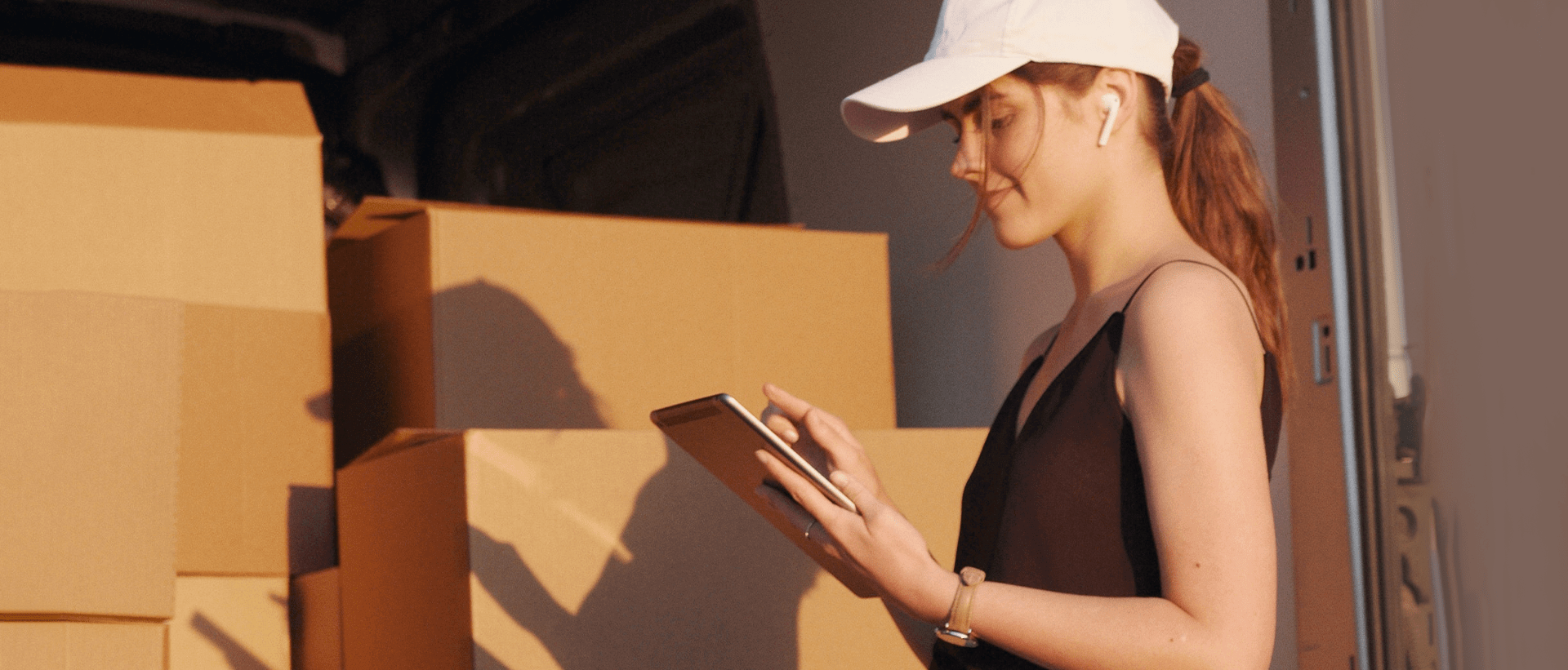 Marketing intelligence: Finding, and targeting the right audience
Branching out into new markets can be an exciting, yet challenging adventure.
A leading soft drink producer, following its acquisition of a notable coffeehouse chain, wanted to expand its presence in Eastern Europe's growing market using location data.
Leveraging Data Appeal's Location Intelligence solution, our client effectively assessed potential site locations, utilising geospatial POI data enriched with sentiment analysis and popularity metrics to gauge online conversations about various points of interest and brands.
This approach minimised guesswork, offering reliable data to guide marketing, brand expansion, and site selection strategies from development through maintenance.
Partnering with Carto, Data Appeal provided detailed geospatial data across 20 countries, empowering the client with precise datasets to optimise site choices and market analysis.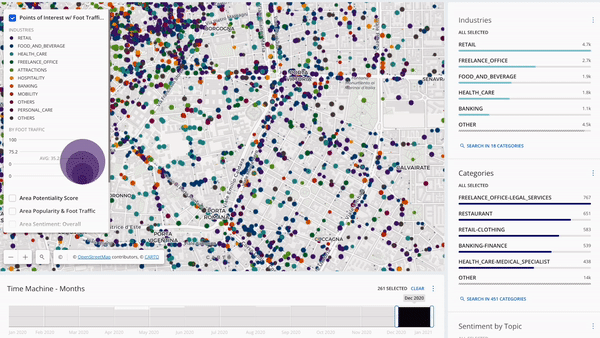 This method facilitated a profound understanding of global market dynamics, allowing the coffeehouse chain to identify promising areas for expansion, strategically plan growth, and achieve enduring success efficiently.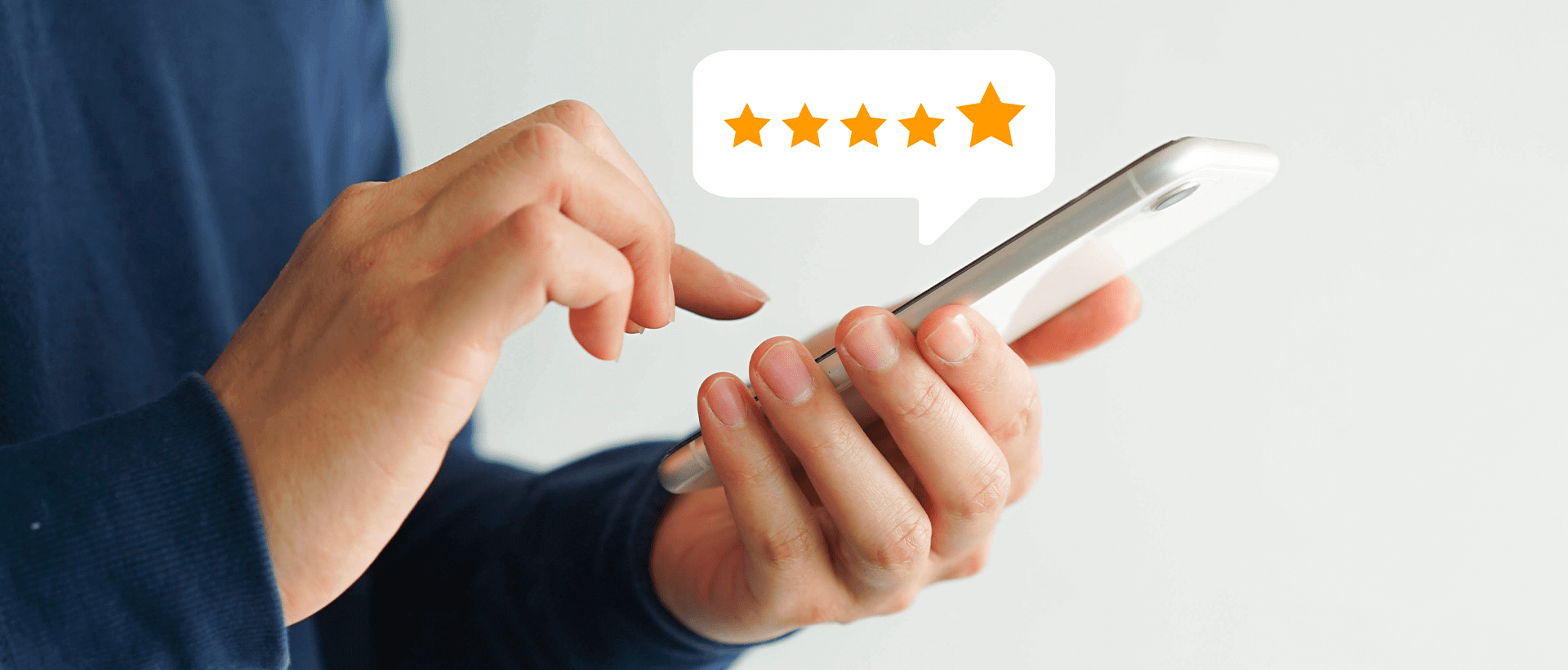 Data Enrichment: Selecting new distributors and clients
Poste Italiane, Italy's national postal service, wanted to create a more comprehensive and dependable profile for its operators and potential customers to refine commercial prospects for its sales team and other commercial channels.
To do this, they sought to enhance their CRM and internal database, by incorporating performance metrics such as consumer feedback, reputation, product categories, tech partnership and more for small operators and eCommerce merchants.
Through a close collaboration with the Open Innovation and Digital, and Technology and Operation teams, Poste Italiane launched a data enrichment project, with the support of Data Appeal to analyse and catalogue reputation data and feedback on social networks.
Using artificial intelligence, the project is enhancing Poste Italiane's CRM by adding unique and highly valuable Key Performance Indicators (KPIs).
Through this collaboration, Poste Italiane gained a deep insight into its operators and potential customers, paving the way for better informed business decisions, and effective commercial approaches.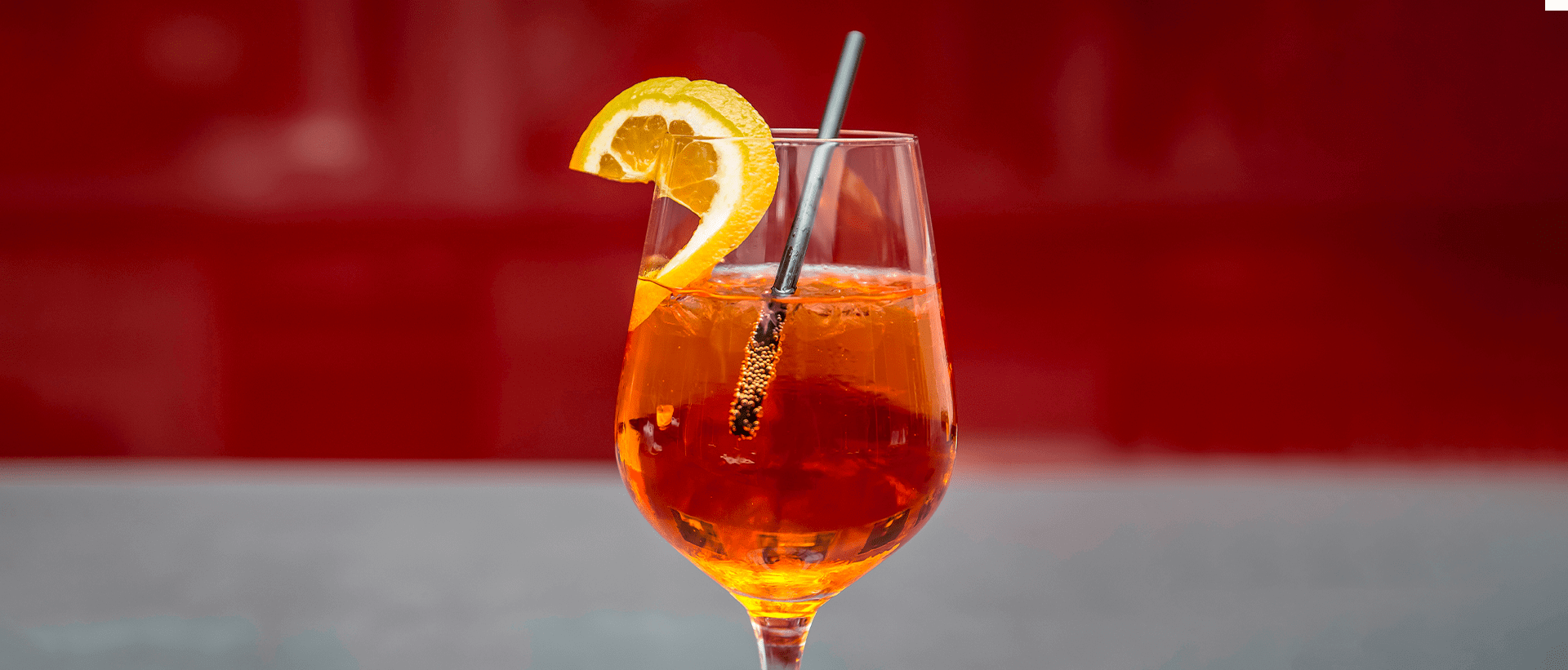 Choosing distributors: Optimising supply chain
An international major player in the global spirits industry aimed to expand its renowned liquor product into new markets across the Mediterranean through a data-driven approach.
Our precise POI data, enriched with location, sentiment, and popularity KPIs gave our client the right information to make informed decisions on distributor selection, and expansion strategies, allowing for granular insights down to 150 sq. metres.
With over 60,000 POIs and qualitative information, our client could effectively sift through potential sites based on sentiment and popularity scores — helping them make targeted investments with higher ROI.
Through our data, our client could also analyse the most popular areas, busy times, and seasonal trends to choose locations better suited to distribute their product to.
This data-backed and cost-efficient strategy powered our client's international expansion goals, while providing insights into industry trends, and a thorough understanding of potential audiences. This empowered them to enter untapped markets confidently, export their expertise, and establish steady demand for their products in the growing industry.
Location insights can revolutionise marketing strategies and decision-making across all levels and areas, from strategic site selection to targeted marketing, reputation analysis and distributor choice. 
The strategic integration of location intelligence is no longer a matter of if, but rather, one of how. And the customer stories above are just some of the examples in which this data-backed solution can be woven into the modern-day business strategy for an optimal, time- and cost-effective competitive edge. 
Looking for more location intelligence inspiration? Check out our customer stories, where you'll find more real-world examples of how location data has helped power businesses across industries including HORECA, travel, real estate, and more. 
Could you be our next success story?