Points of Interest
& Territorial API
Upgrade your products with top-quality data
Bring your website, portal, apps, products or dashboards to the next level to enhance your company and clients' experience.
Seamlessly access and integrate into your products real-time and accurate geospatial, demographic, sentiment and contextual data. For any point of interest or territory.
Get a Quote
Leverage
hyper-granular data
Easily access and integrate into your products every single detail about businesses and territories to make them the most reliable and complete on the market
We provide you with information about 251 Million+ Points of Interest, 180+ countries covered, and up to 5-year historical series
Analyse customer perception
and composition
Access the most detailed and updated insights about the online reputation and sentiment of any Point of Interest or territory
Pinpoint the composition and origin of visitors who have written online content relating to the destination and area of ​​your interest
Compare time periods,
competitors, and more
Extract our rich, historical data series to compare time periods and identify trends and changes
Access actionable insights on competitor brands and points of sale to enhance your performances and address issues faster
Predict travel
and visitor trends
Integrate real-time hospitality rate and saturation trends across accommodation properties on your website, portal or dashboard
Take advantage of our data through API to analyse future trends directly on your own intelligence platforms
Pinpoint business information details, consumer sentiment, and more.
Grocery stores, gas stations, banks, pizzerias, hotels, museums – our next-generation mapping leaves no POI behind.
Get a 360° overview of cities, states, regions, countries, polygonal and radial areas.
Access the sentiment and composition of visitors, as well as accommodation rates and saturation, visitor arrivals and much more.
Match your needs with the right API solution for optimal results.
Point of Interest name
Industry and category
Full address and lat./long. coordinates
Contact information
Price level
Services, amenities and facilities
Number of online reviews/content from over 130 channels
Rating by channel
Sentiment Score
Topics and themes
Type, origin and language of customers
Overall Sentiment and by sub-area
Typology, origin and language of visitors
Information and prices of accommodation properties
Market composition based on the types of businesses present
The wellbeing of the tourism industry
The areas with the most investment potential
A breakdown of which areas are most popular, appreciated and safe
Trusted by the best tourism destinations and companies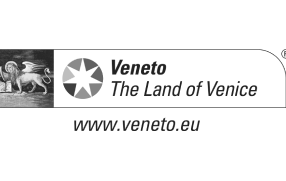 Updates to visitor arrival data took 45 days.
D / AI Destinations now provides us with reliable real-time arrival data.

Stefan Marchioro

Director of Visit Veneto
We had a 50% cost saving in qualifying new opportunities.

Sales Director

JLL, Commercial real estate | Property investment
Thanks to D / AI Destinations, we've targeted actions to support our tourism industry. As a result, Langhe Roero recorded the highest sentiment in the region: 90/100.

Cristina Bergonzo

Manager, Tourism Observatory of Piedmont Region
We cut time-to-market by half in pinpointing where to distribute our products.

Marketing Director

Global brand food & beverage
This tool is invaluable to compare trends pre- and post-Covid, and forecast arrivals and trends.

Sophia Quint

Head of Market Research, visitBerlin
D / AI Destinations gave us a clear overview of the impact of events in our destination. For example, the Barcolana sailing regatta.

Bruno Bertero

former Marketing Director PromoTurismoFVG
D / AI Destinations is essential to identify the image of our destination in the eyes of current and potential tourists.

Pierangelo Romersi

Director of Visit Emilia
Contact our sales team to get a personalised quote.
No risk and no commitment.