Best-in-class data to get tangible insights
We provide you with the most accurate and reliable combination of location, sentiment and market data to effectively invest, find new opportunities and reach your goals.
Powered by The Data Appeal Company Stay ahead of the game.
Assess and compare the effectiveness of your actions with our unique KPIs
Ready-to-use, reliable, and comprehensive data
Points of Interest with Sentiment & Popularity Scores
Pieces of online content analysed each hour
Brands & business categories
Business opening hours & facilities
Explore the advantages of our data
Harness the power of our exclusive combination of geo-spatial, reputation,
and market data to amplify your business strategies.
Enrich your decision-making process and pinpoint the areas with
the highest potential for your brand.
Identify prime locations worldwide with the highest investment potential

Access the most detailed information on any company's locations and sentiment performance

Orient investment & financial strategies to win market share and achieve sustainable growth

Data-driven insights to enhance your business, at a glance!
Try out our data! Below you'll find an interactive map that displays several details of 1,500 professional services in Berlin, Germany.
Trusted by the best tourism destinations and companies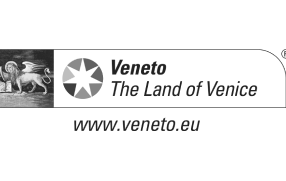 Updates to visitor arrival data took 45 days.
D / AI Destinations now provides us with reliable real-time arrival data.

Stefan Marchioro

Director of Visit Veneto
We had a 50% cost saving in qualifying new opportunities.

Sales Director

JLL, Commercial real estate | Property investment
Thanks to D / AI Destinations, we've targeted actions to support our tourism industry. As a result, Langhe Roero recorded the highest sentiment in the region: 90/100.

Cristina Bergonzo

Manager, Tourism Observatory of Piedmont Region
We cut time-to-market by half in pinpointing where to distribute our products.

Marketing Director

Global brand food & beverage
This tool is invaluable to compare trends pre- and post-Covid, and forecast arrivals and trends.

Sophia Quint

Head of Market Research, visitBerlin
D / AI Destinations gave us a clear overview of the impact of events in our destination. For example, the Barcolana sailing regatta.

Bruno Bertero

former Marketing Director PromoTurismoFVG
D / AI Destinations is essential to identify the image of our destination in the eyes of current and potential tourists.

Pierangelo Romersi

Director of Visit Emilia
Please fill out the form below, describing your request in further detail.
We'll be in touch shortly.