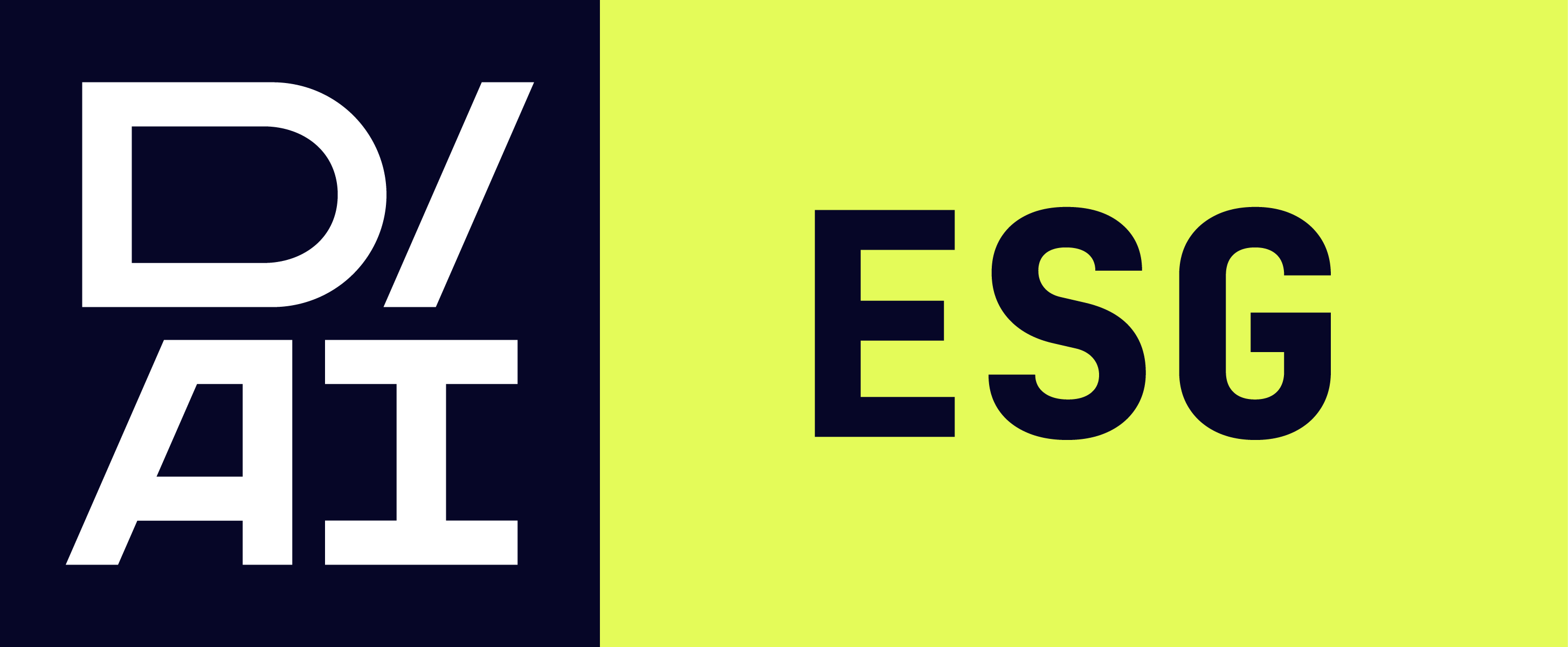 Agile and accurate sustainability performance evaluation for any business
A new ESG scoring solution tailored for both banks and enterprises, enhanced by artificial intelligence and distinctive proprietary KPIs to gauge and enhance sustainability performance.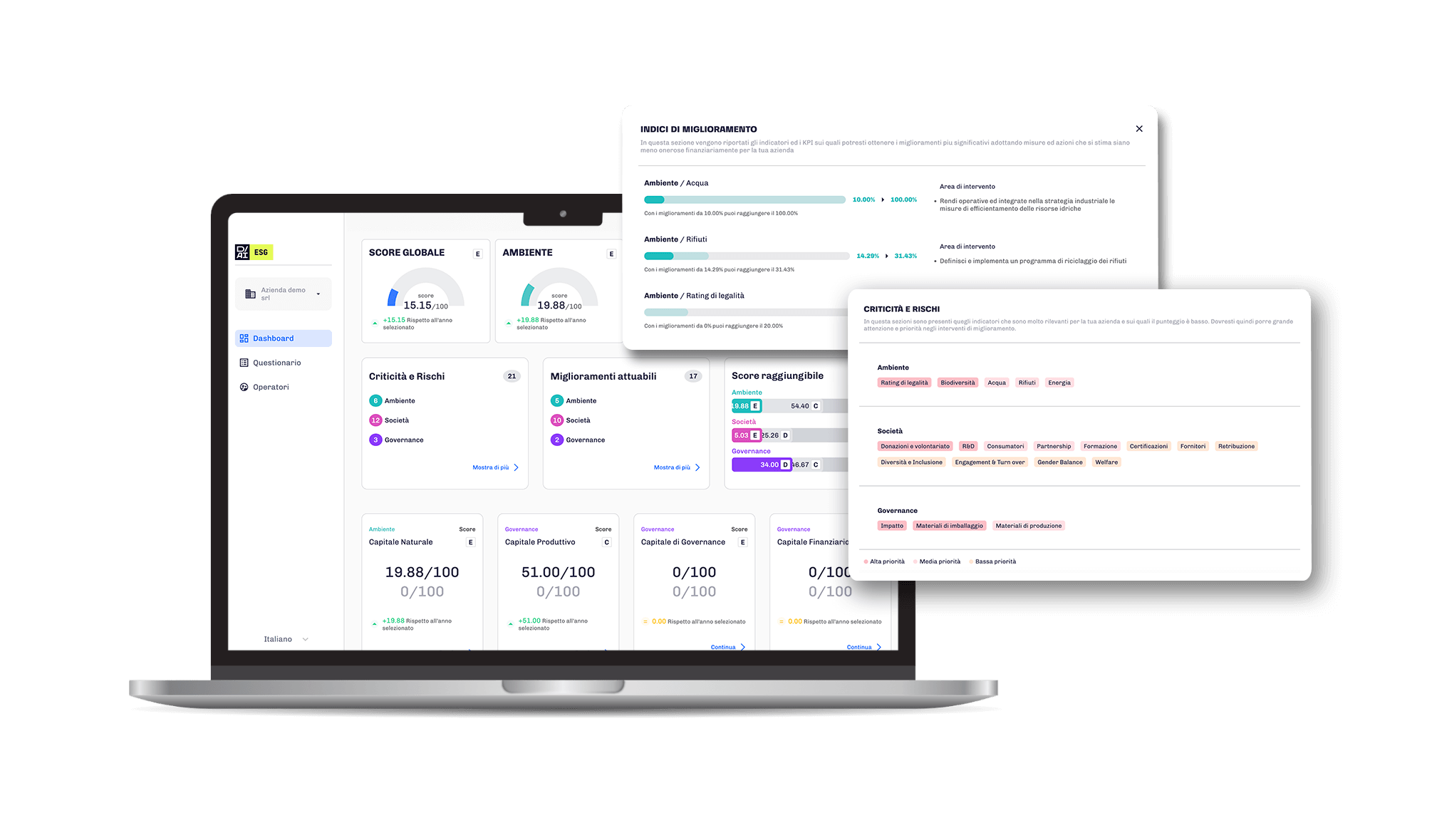 Request your demo
What benefits does the new ESG Scoring system offer?
Conduct thorough, precise, and detailed analyses
Gauge the ESG performance of your company, clients, and suppliers at various levels of granularity.
Assess compliance with regulations, frameworks, and international measurement standards.
Utilise a calculation process adept at accommodating the specificities of over 70 economic sectors.
Compare against industry averages or major competitors.
Enhance analyses with proprietary value-driven KPIs
Fair Index
Destination Sustainability Index
LGBTQ+ Index
Unleash the full potential of artificial intelligence
Real-time measurement of smart KPIs
Automated and streamlined data input
Enhanced precision and objectivity of results
Cutting-edge conversational interface
Take the first steps towards top performance
Identify the emerging critical areas from the assessment that require immediate attention by the company.
The platform automatically offers practical suggestions to enhance the scoring.
Determine the attainable score upon successful implementation of the interventions.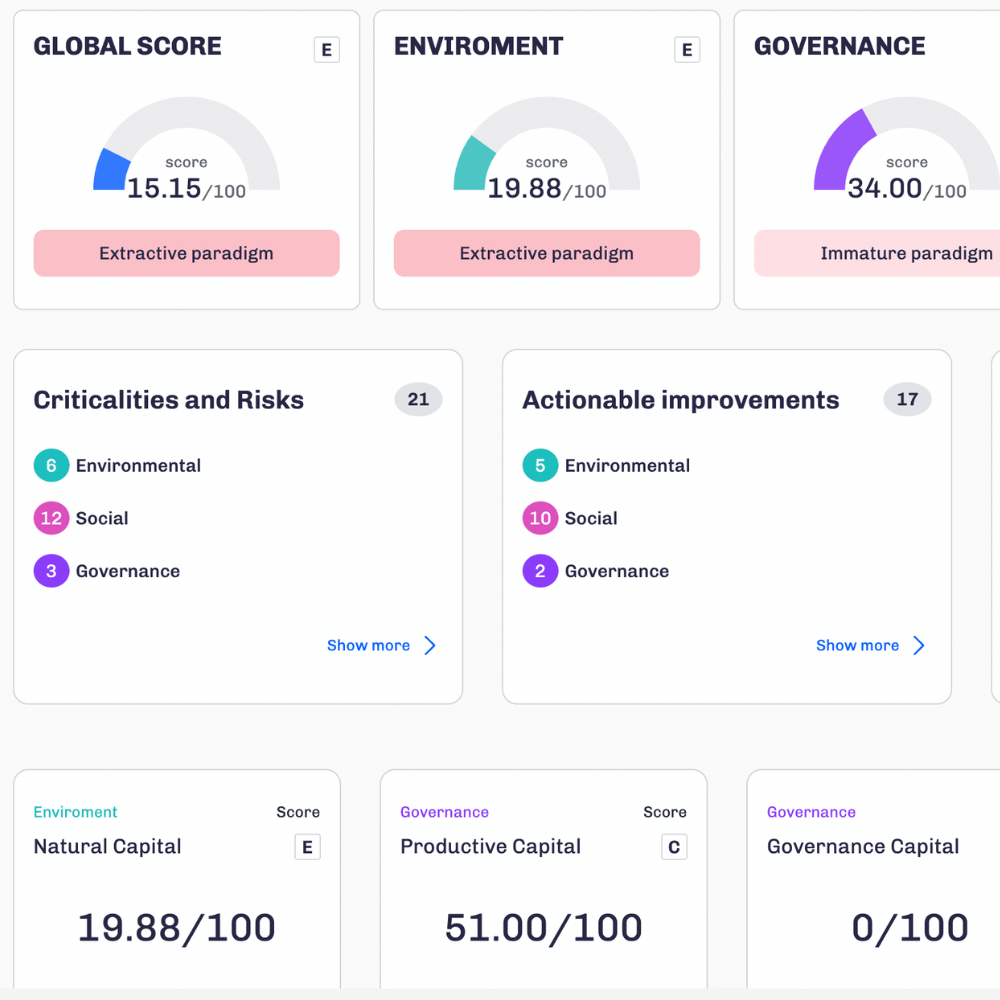 Your evaluation at a glance
Concisely analyse each aspect of ESG performance. Compare current performance over time and against other competitors.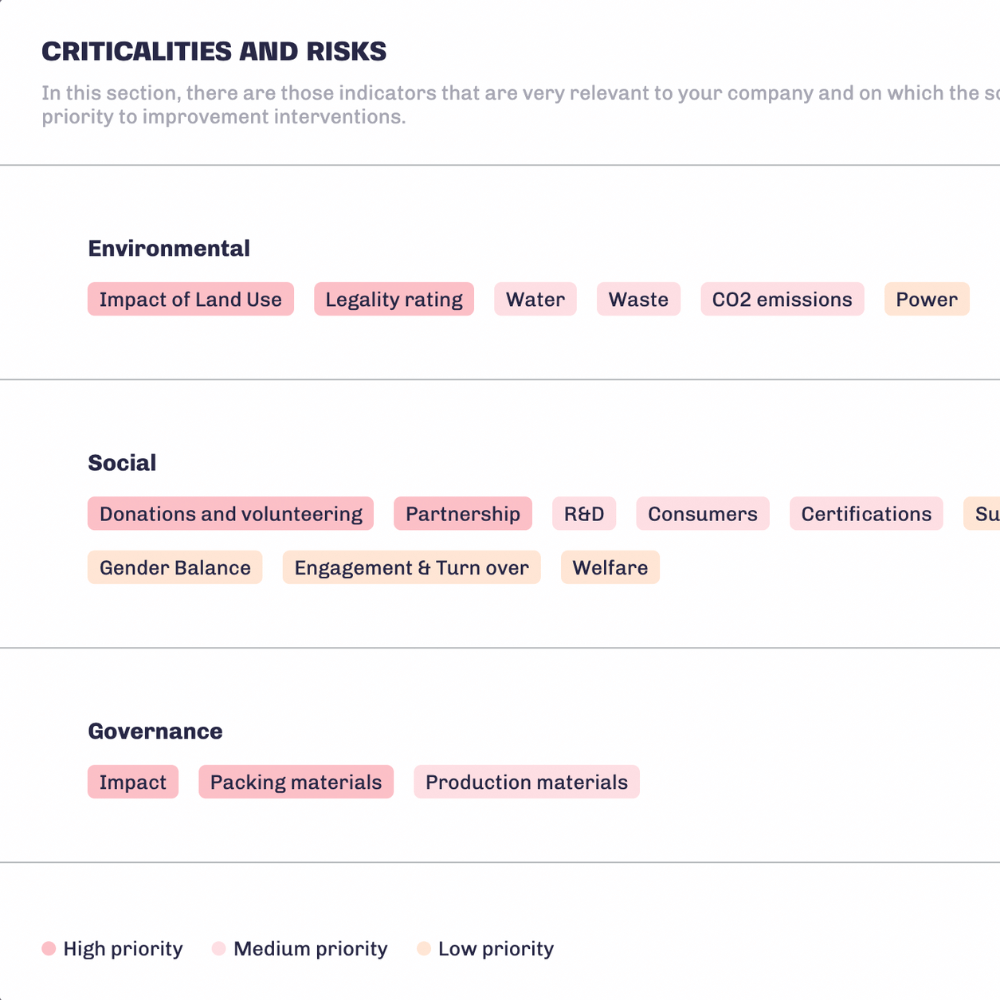 Critical aspects, risks, and recommendations
Identify criticalities and risks and promptly receive precise guidance on how to improve and understand the potential growth of your Score.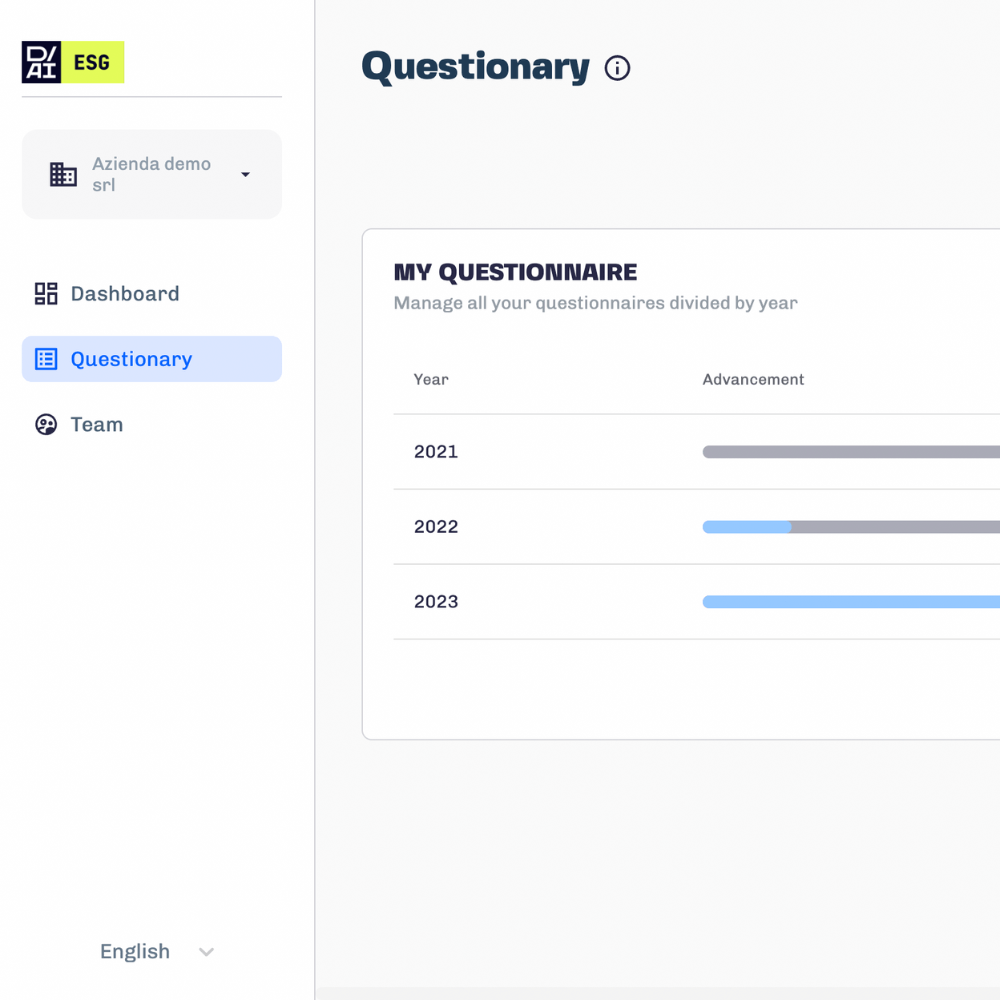 User-friendly interface and artificial intelligence
Input all necessary information to calculate scores through a simple and intuitive interface, enhanced by Artificial Intelligence.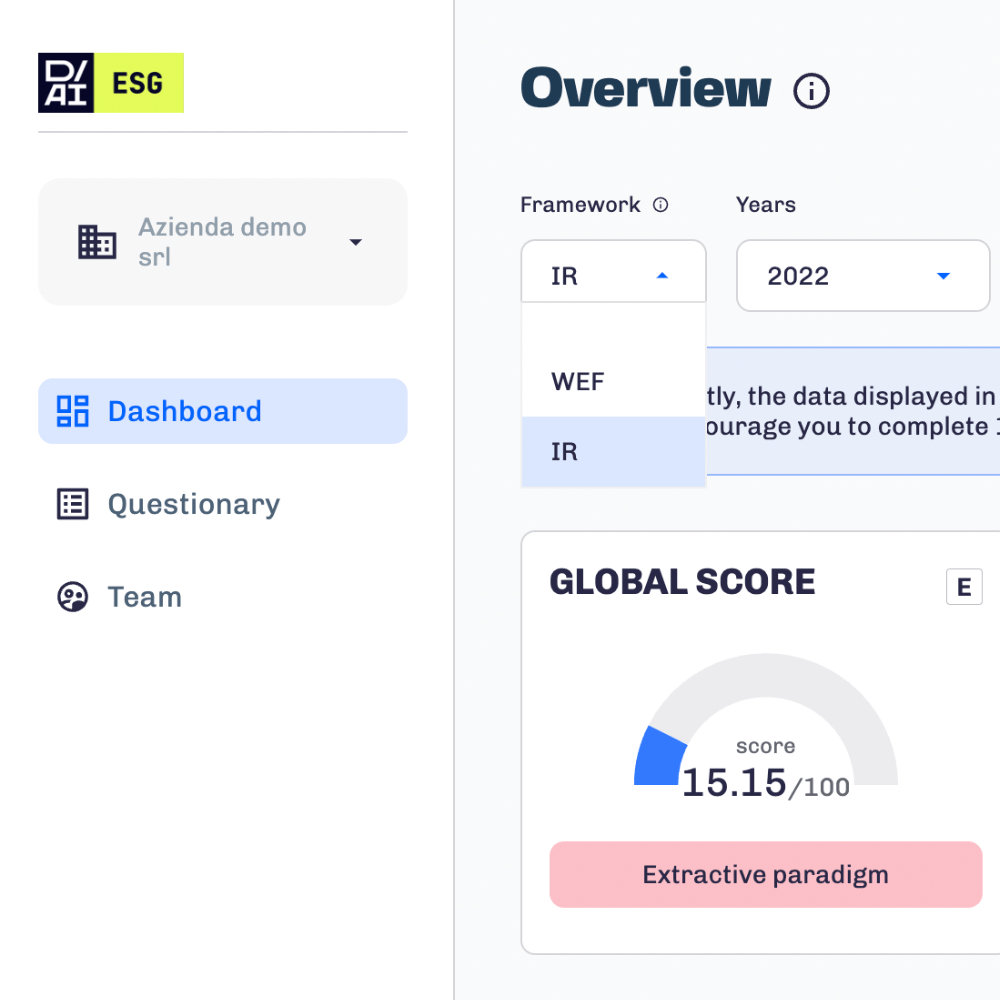 Internationally-acknowledged frameworks
View your ESG Score according to the IR and WEF frameworks, structured across 7 capitals, 28 macro indicators, and 178 micro indicators.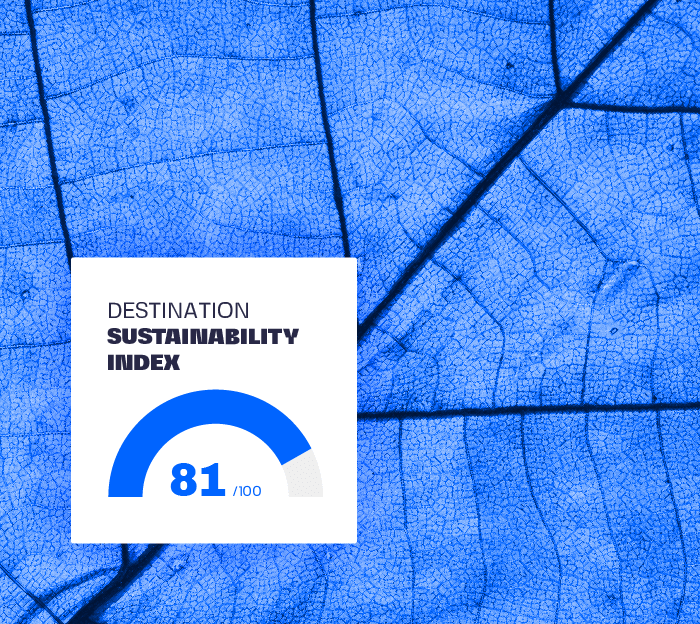 Proprietary KPIs
Enhance the analysis with Data Appeal's proprietary KPIs. Fair Index, Destination Sustainability Index, and more.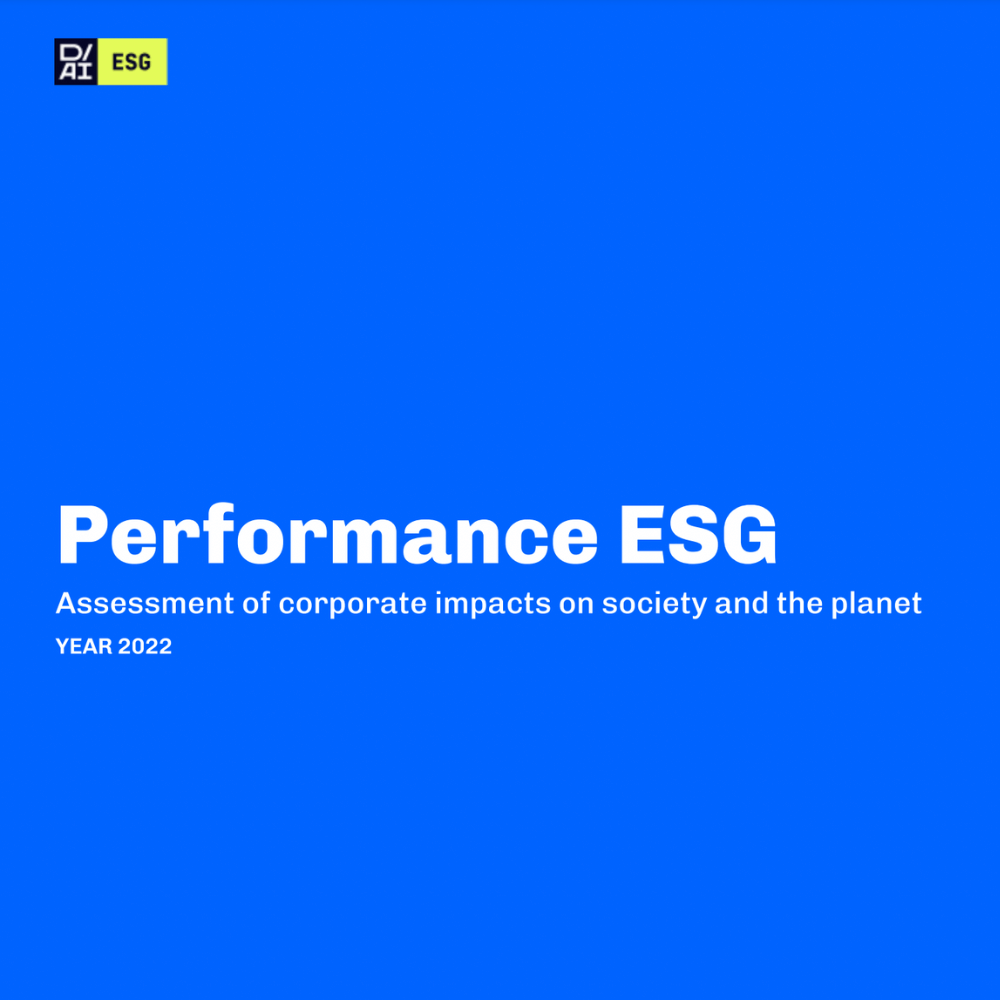 Automated reports
Download automated reports to share with colleagues, clients, and stakeholders.
DISCOVER THE POTENTIAL OF OUR FINANCE SOLUTIONS
Integrating alternative data, artificial intelligence, and specialised KPIs to assist banks, businesses, and financial enterprises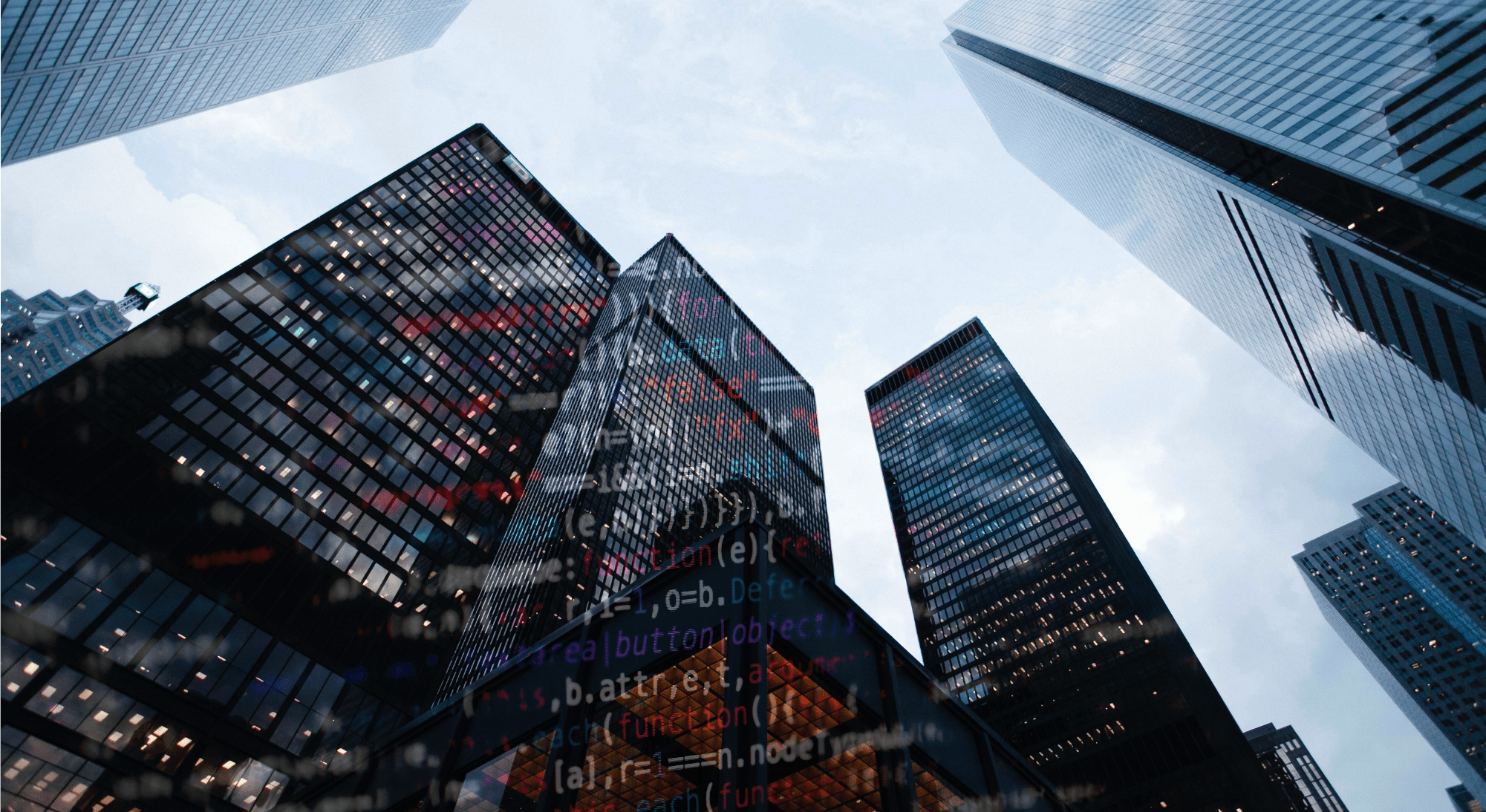 How an Italian bank incorporated sentiment data into credit scoring algorithms
One of Italy's major banks partnered with The Data Appeal Company to integrate sentiment data from small and medium-sized enterprises (SMEs) into its credit evaluation algorithms.
We meticulously gathered and analysed a vast volume of data for 98,000 SMEs, encompassing aspects such as popularity, sentiment, and company details. These insights allowed the bank to significantly enhance its credit evaluation algorithms by addressing risks in a targeted manner, enriching its database, and gaining immediate access to scalable and highly precise information.
The outcome? The project surpassed all initial expectations, providing essential support in acquiring new clients and assessing credit, clearly showcasing the invaluable role of alternative data and advanced artificial intelligence technologies.
Real-time analysis of over 6.5 million VAT numbers
Reach out to our team to schedule a demo of the new ESG Scoring platform — it's free and commitment-free.