What is the perception expressed by people about your business, brand, or destination?
Measure the level of satisfaction and the real perception expressed online by people about any point of interest, tourism destination, and brand.
Pinpoint what influences behaviours of current and future clients to improve your marketing strategies and elevate your customers' or visitors' experience.
Ask for more information

Benefits and new growth opportunities
Checking all the reviews and comments published in hundreds of websites can be challenging. The Sentiment Score analyses all content posted by users on over 130 online sources, normalises scores and produces a synthetic index from 0 to 100. Have a complete overview of your online reputation.
Increase performance effectiveness
Monitor and analyse trends for at-a-glance insights about how much your investments, decisions and marketing campaigns impact customer satisfaction. Plan future actions to achieve improved results.
Uncover competitive advantages
Compare the Sentiment Score of your business or territory against competitors. Uncover your competitive advantage and identify their weakness to improve your positioning.
Elevate customer satisfaction
Uncover the most appreciated aspects about your business or territory and those you can improve; divided by department, industry, target market and period of analysis.
Trusted by the best tourism destinations and companies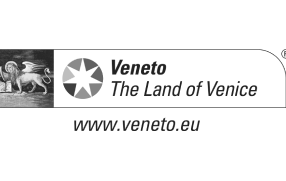 Updates to visitor arrival data took 45 days.
D / AI Destinations now provides us with reliable real-time arrival data.

Stefan Marchioro

Director of Visit Veneto
We had a 50% cost saving in qualifying new opportunities.

Sales Director

JLL, Commercial real estate | Property investment
Thanks to D / AI Destinations, we've targeted actions to support our tourism industry. As a result, Langhe Roero recorded the highest sentiment in the region: 90/100.

Cristina Bergonzo

Manager, Tourism Observatory of Piedmont Region
We cut time-to-market by half in pinpointing where to distribute our products.

Marketing Director

Global brand food & beverage
This tool is invaluable to compare trends pre- and post-Covid, and forecast arrivals and trends.

Sophia Quint

Head of Market Research, visitBerlin
D / AI Destinations gave us a clear overview of the impact of events in our destination. For example, the Barcolana sailing regatta.

Bruno Bertero

former Marketing Director PromoTurismoFVG
D / AI Destinations is essential to identify the image of our destination in the eyes of current and potential tourists.

Pierangelo Romersi

Director of Visit Emilia
Discover our proprietary KPIs
Tune in to what people think
Our Support Team is ready to answer any of your questions, address any doubt and quickly support any trouble you might have.