Destination Sustainability Index
Have you ever assessed the sustainability of your tourism destination?
Your destination's commitment to make the world more sustainable, peaceful and inclusive has a strong impact on its reputation, community and environment.
Our proprietary indicator, the Destination Sustainability Index, will support you measure and benchmark the environment, economy, society and governance aspects of your destination.
Ask for more information

Benefits and new growth opportunities
By integrating, communicating and measuring the effectiveness of sustainability initiatives, destinations can improve the quality of life, protect the environment and ecosystems and preserve natural resources for years to come.
Make the most effective decisions
Leverage our comprehensive KPI to make informed decisions to become more sustainable: plan investments, services, and targeted marketing campaigns to align with your organisation's sustainability goals and people's expectations.
Today, sustainability is a key element in people's purchasing, travel and investment choices.
The Destination Sustainability Index can be easily integrated into your website, platform, software or app, through our API to showcase your destination's commitment.
From climate change to overtourism: measure every aspect of your destination's sustainability
Both our proprietary data and third-party data, including satellite environmental monitoring data,
contribute to the determination of the index. The European Tourism Indicator System (ETIS) by the European Commission, is our reference point: this is the best-known and most-cited methodology for measuring tourism sustainability at a destination level.
To date, the DSI measures four fundamental aspects of tourism sustainability:
This aspect concerns the environmental sustainability of the destination, analysis of the presence of greenery and natural environments, pollution of the seas, and air quality.
We are able to measure the impact of tourist flows on the socio-economic scenario of the destination and the degree to which tourists are able to coexist with the local population.
The index includes data on the destination's socio-cultural well-being, such as  the enhancement of cultural heritage, the people's satisfaction with the destination's urban green areas, the destination's level of Inclusion/Accessibility, the satisfaction with public transportation, and more.
Governance & Destination Management
An analysis of visitor satisfaction with their stay experience, taking into account all points of interest and services available in the destination, such as hotels, B&Bs, bars, restaurants, transportation, attractions, and entertainment venues.
This data is crucial for evaluating if the destination met the visitors' needs while preserving the environmental and social sustainability of the place.
Trusted by the best tourism destinations and companies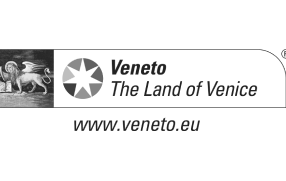 Updates to visitor arrival data took 45 days.
D / AI Destinations now provides us with reliable real-time arrival data.

Stefan Marchioro

Director of Visit Veneto
We had a 50% cost saving in qualifying new opportunities.

Sales Director

JLL, Commercial real estate | Property investment
Thanks to D / AI Destinations, we've targeted actions to support our tourism industry. As a result, Langhe Roero recorded the highest sentiment in the region: 90/100.

Cristina Bergonzo

Manager, Tourism Observatory of Piedmont Region
We cut time-to-market by half in pinpointing where to distribute our products.

Marketing Director

Global brand food & beverage
This tool is invaluable to compare trends pre- and post-Covid, and forecast arrivals and trends.

Sophia Quint

Head of Market Research, visitBerlin
D / AI Destinations gave us a clear overview of the impact of events in our destination. For example, the Barcolana sailing regatta.

Bruno Bertero

former Marketing Director PromoTurismoFVG
D / AI Destinations is essential to identify the image of our destination in the eyes of current and potential tourists.

Pierangelo Romersi

Director of Visit Emilia
Discover our proprietary KPIs
Measure your sustainability
Our Support Team is ready to answer any of your questions, address any doubt and quickly support any trouble you might have.