Exporting the Dolce Vita across the Mediterranean with a data-backed strategy
The opportunity
Expanding into new geographic regions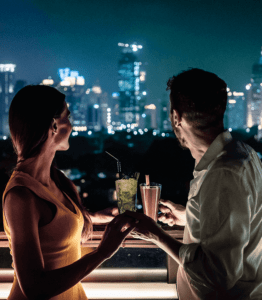 Our client, an international major player in the global spirits industry, needed a cost-effective strategy using data to grow one of their best-known liqueur products in new markets.
In doing this, the client can concentrate their sales and marketing efforts on the most promising areas.
Knowing what people like, and where they go can help businesses understand their audience and plan their growth strategy for success.
Correctly identifying the right regions and markets is crucial for developing a successful growth strategy. More so in today's highly competitive market.
Choosing the right approach is even more essential when the stakes are extremely high. For example, when implementing an international expansion strategy.
In short, market growth requires focused marketing strategies, aimed at targeting the right audience, at the right time, and in the right place.
Why choose Data Appeal
The complete solution for a successful international expansion strategy
Data Appeal offers the most accurate and global POI data on the market, enriched with Location, Sentiment, and Popularity KPIs.
Data Appeal takes geospatial data a step further by providing insights on territories as granular as 150 sq. metres. The data is also enriched with business information, sentiment analysis, and popularity indicators.
Both the Standard and Extended Data Packs include Sentiment and Popularity KPIs. These measure perception, reputation and popularity of any business or POI.
And that's exactly what our client needed to select the right distributors in unexplored markets, while boosting their overall international expansion strategy.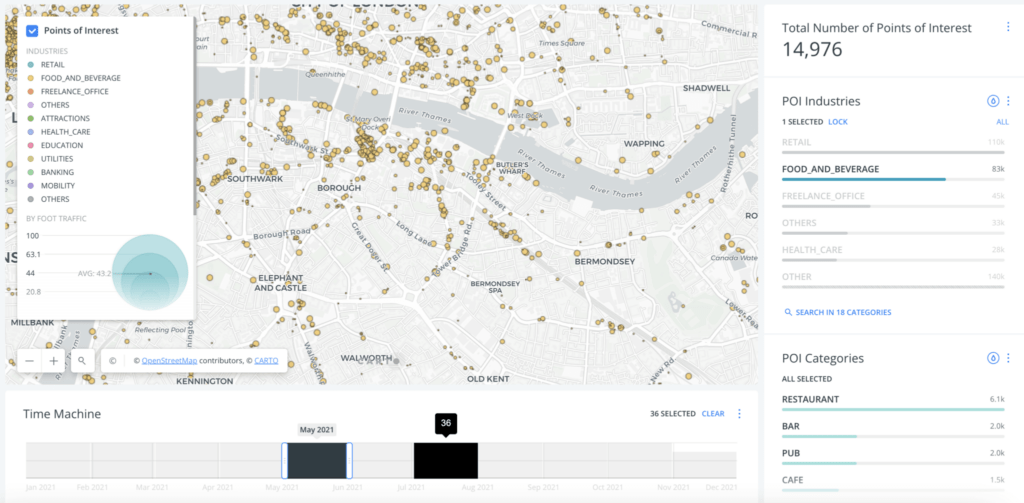 How Data Appeal responded
Finding, evaluating, and qualifying distributors and distribution sites
Data Appeal supplied the client with its comprehensive datasets. These include over 60,000 POIs with quantitative and qualitative information (including name, address, contact information, Sentiment Score, Popularity Score, and more).
The granular data provided by Data Appeal enables the client to filter POIs based on their sentiment and popularity scores. This filtration capability is highly valuable for the client. It helps them identify the areas where they should concentrate their investment and efforts to achieve their business objectives.
Similarly, the solution can filter and analyse data according to popular areas, busy times, and seasonality for the client's convenience. Plus, the client can use the time machine tool to measure changes based on seasonal time periods.
The Results
A smart, cost-effective way to enter untapped markets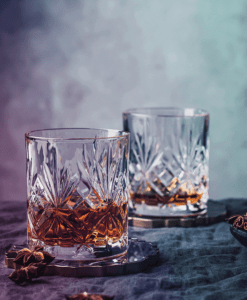 Entering new regional markets can bring a new, often unexpected, set of challenges for businesses.
However, using data to make decisions can help businesses address these problems by allowing them to observe current trends and predict future opportunities.
Using Data Appeal's solution, the client implemented their international expansion strategy goals faster and at a lower cost while gaining a complete understanding of their industry and potential audience.
Naturally, this helped our client enter new markets less intimidating, and also allowed them to export their products and expertise as the industry grew, resulting in steady demand for their goods.
Expanding your food and Beverage business into new markets?
Find out how you can reach your  ideal audience, maximise your sales, and hit (and surpass) your business  goals, with our location intelligence insights.