Supporting the international growth of a leading coffeehouse chain
The opportunity
Expanding into new promising markets with location intelligence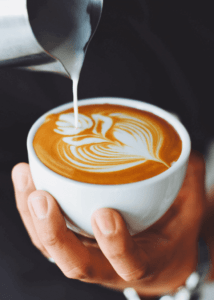 Following the acquisition of a prominent coffeehouse chain, a leading soft drink producer sought to expand its reach in Eastern Europe by using location data for market expansion.
The region's economic growth has been attracting international coffee brands, looking to tap into the fast-growing market.
When different coffee cultures come into play, being extra mindful about where and how to set up shop is crucial. So much so that it can make or break every outlet's success and the overall franchise.
As a result, the beverage company used location intelligence to capture the market and adapt its strategy to its audience.
Why choose Data Appeal
A future-proof comprehensive solution for growth
Data Appeal's KPIs sift through countless potential locations to identify those most suitable for your business and target audience.
Our Location Intelligence solution provides a complete overview of all businesses and locations in any specified area across the globe.
Through our geospatial POI (points of interest) data, enriched with sentiment analysis and popularity KPIs, you can measure what people are saying online about points of interest, tourism destinations, and brands.
Data Appeal removes guesswork and risks and replaces them with trustworthy data. It roots your marketing, brand expansion, and site selection strategy in the real world. This approach applies not only during development but also throughout the maintenance phase of your business.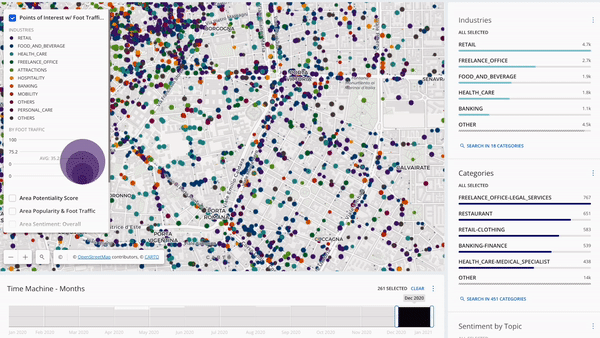 How Data Appeal responded
Using granular location data for market expansion and site selection
Data Appeal provided granular and rich geospatial data from 20 countries across Europe, Africa, and Asia.
Our precise POI datasets, enhanced with business details, sentiment analysis, and popularity indicators, give our clients greater control over their data.
Using datasets helps the client choose better sites, assess markets, expand, and refine their campaigns.
Through these data-backed decisions, our clients exponentially increase their chances of reaching their goals.
The results
Laser-focused data enrichment for global expansion projects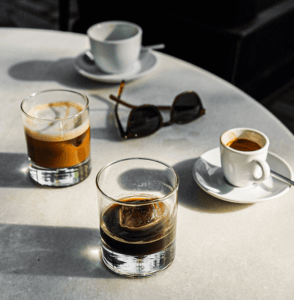 With the help of location intelligence, our client gained an in-depth understanding of global market scenarios.
This enabled them to explore the competitive landscape within select regions and identify the most promising neighbourhoods and markets to expand their coffeehouse brand.
The comprehensive insights into new markets allowed our client to strategically plan their growth, and achieve long-term success in a time- and cost-efficient manner.
Ready to leverage location data for market expansion?
Discover how you can take your business to the next level, achieve goals, reach new customers, and increase your sales with our location intelligence insights.