What is the perception of your Corporate Social Responsibility actions?
A company's commitment to social and environmental initiatives greatly affects its reputation, brand image, and consumer choices.
The Fair Index, designed with Onde Alte, helps you monitor and evaluate your Corporate Social Responsibility initiatives (CSR) and reveals the sentiment and perception of both your clientele and the general audience.
Ask for more information

Benefits and new growth opportunities
From holistic to granular
The Fair Index will help you evaluate the communication of your brand and the perception of the community regarding the 17 SDGs (Sustainable Development Goals).
You can track the perception of your company from various points of view:
Environmental
Inclusivity
Sustainability
Social Enterprise
Evaluate the impact of your commitment
With our Index, monitor when customers discuss your social and environmental initiatives online. Whenever something related to your CSR actions are published, our technology will immediately detect the degree of awareness and appreciation.
Monitor the effectiveness of your communication
Easily discover if your communication efforts have been recognised:
Is my audience aware of my initiatives?
Do my clients understand our commitment?
Are there any gaps that emerge in conversations?
Are there any issues that we should address in further detail?
CSR initiatives are highly evaluated by clients, prospects, and stakeholders.
Share your Fair Index on your website, platforms, and apps.
Explore all our proprietary KPIs
Trusted by the best tourism destinations and companies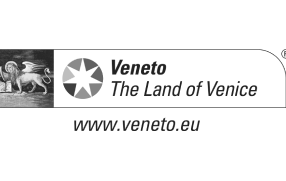 Updates to visitor arrival data took 45 days.
D / AI Destinations now provides us with reliable real-time arrival data.

Stefan Marchioro

Director of Visit Veneto
We had a 50% cost saving in qualifying new opportunities.

Sales Director

JLL, Commercial real estate | Property investment
Thanks to D / AI Destinations, we've targeted actions to support our tourism industry. As a result, Langhe Roero recorded the highest sentiment in the region: 90/100.

Cristina Bergonzo

Manager, Tourism Observatory of Piedmont Region
We cut time-to-market by half in pinpointing where to distribute our products.

Marketing Director

Global brand food & beverage
This tool is invaluable to compare trends pre- and post-Covid, and forecast arrivals and trends.

Sophia Quint

Head of Market Research, visitBerlin
D / AI Destinations gave us a clear overview of the impact of events in our destination. For example, the Barcolana sailing regatta.

Bruno Bertero

former Marketing Director PromoTurismoFVG
D / AI Destinations is essential to identify the image of our destination in the eyes of current and potential tourists.

Pierangelo Romersi

Director of Visit Emilia
Our Support Team is ready to answer any of your questions, address any doubt and quickly support any trouble you might have.