Designed for tourism destinations, DMOs, tour and travel operators, The Data Appeal Company has launched Data Appeal Studio, the latest data intelligence platform that offers a comprehensive picture of any area or destination.
Data Appeal Studio collects, interprets and displays reliable data and indicators, in real time, for decision makers to create the perfect offer for any target. Stay up to date about the latest market trends to effectively strategize and achieve your goals.
Features
Our data lake consists of over 100 online sources, combining geolocation data with online sentiment, consumer opinions, industry trends, prices and more. Data Appeal Studio provides the necessary functionalities to thoroughly understand the performance of any territory and extract valuable insights on visitors, competitors and much more.
ANALYZE
From a single screen, access a real-time overview of what's happening in your destination. Obtain accurate and invaluable indicators to create the most effective strategies.
COMPARE
Compare the main KPIs within your destination and against your competitors – in the past, present or future.
FORECAST
With our forecasting algorithms, Data Appeal Studio takes you into the future. Discover what will happen over the next three months and guide your strategies accordingly.
Advantages
Always one step ahead. 
With Data Appeal Studio, stay one step ahead of competitors. Take advantage of our data and insights to master the market. Deeply understand traveler needs and desires to exceed their expectations.
A few of the benefits include: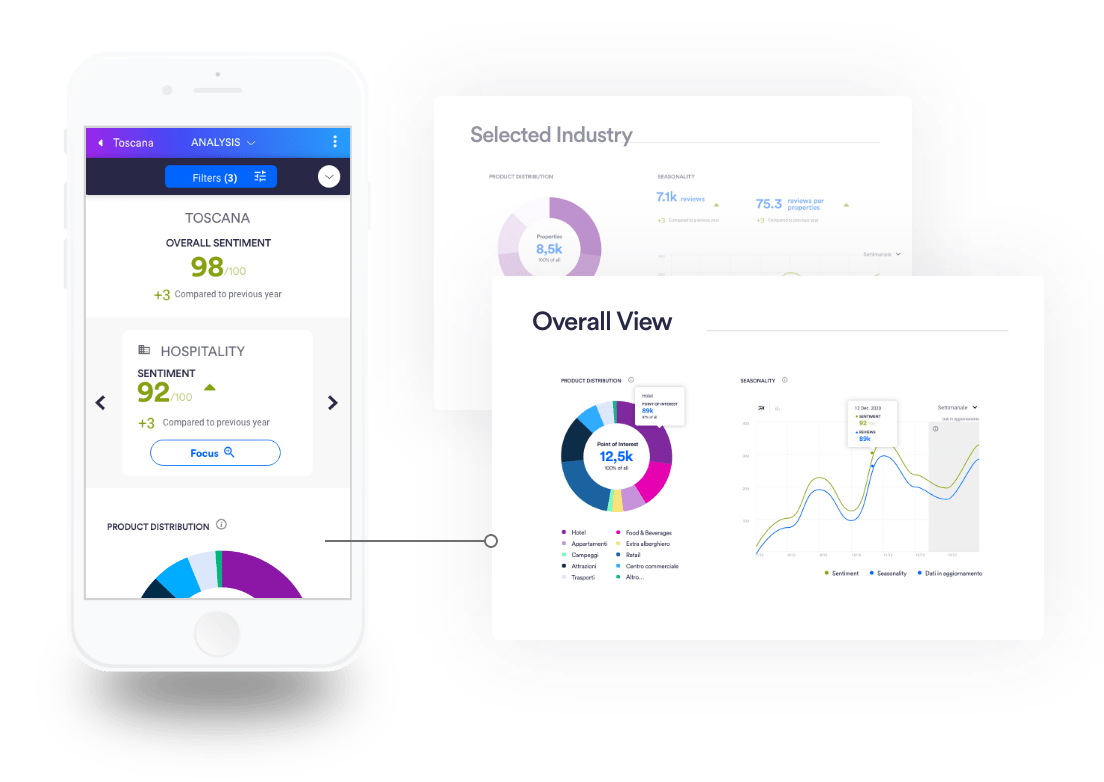 360-degree analysis of your territory's performance – in real time. Understand the impact of and relationship between investments and results obtained.
Enrich your proprietary and third-party data sources with information that best match the perception and experience of current and potential demand.Pinpoint the type, origin and behaviors of your visitors to create tailored strategies.
Manage the risk of complex or unexpected situations.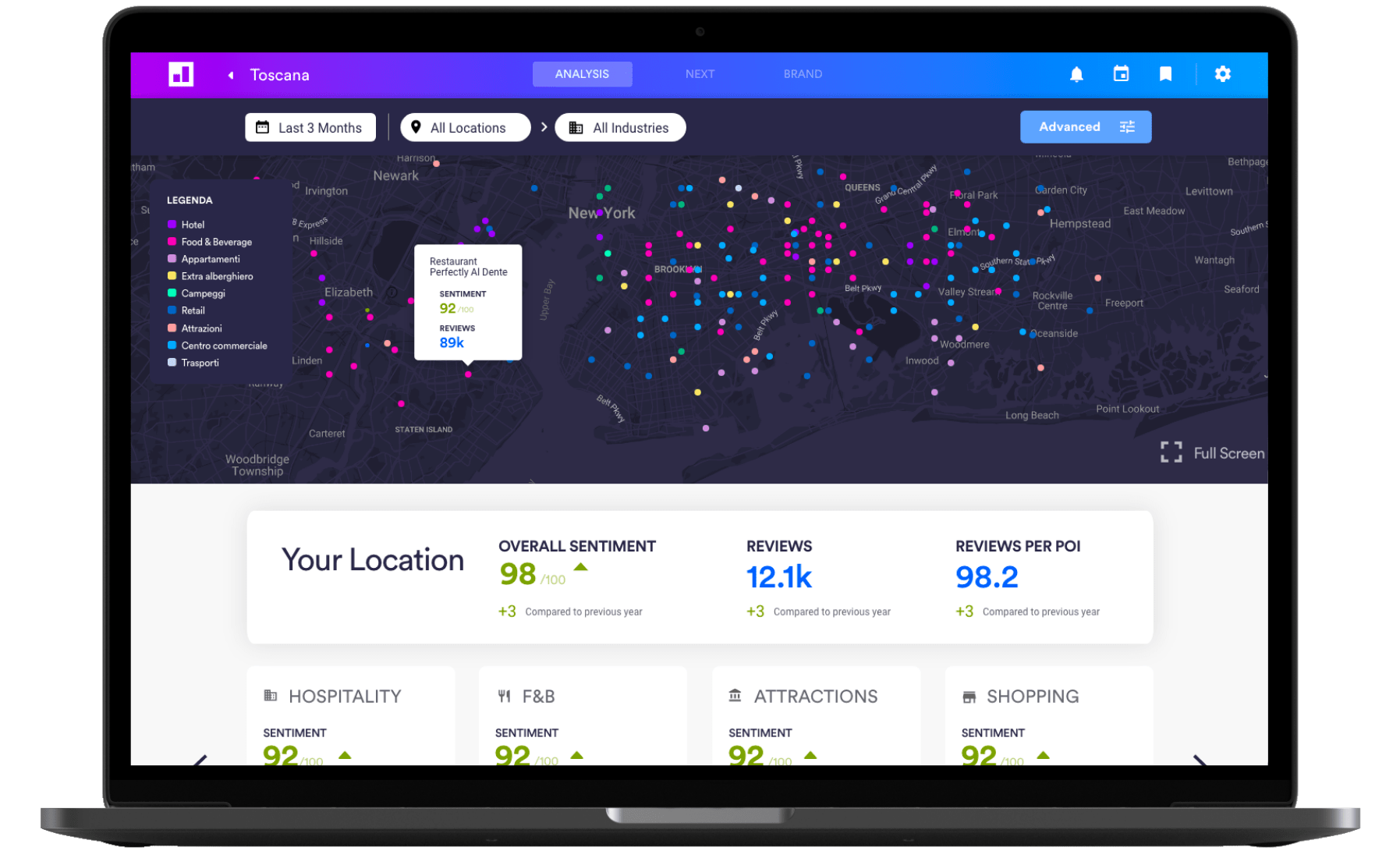 Explore the Benefits

Discover Data Appeal Studio!
The most powerful and innovative Human Experience Intelligence tool dedicated to destinations.