Data Appeal's new tool will support banks, companies, and investors in reliably measuring sustainability performance and identifying practical actions to address any gaps, such as areas of inefficiency, suboptimal sustainability practices, or non-compliance with established ESG standards.
D / AI ESG will be the first ESG Scoring tool on the market that leverages Data Appeal's sustainability and inclusion KPIs, and is equipped with an efficient and automated data input system that harnesses the artificial intelligence capabilities of the Almawave Group.
Now more than ever, companies are under great pressure, not only to reach their financial goals but also to promote and comply with international standards regarding environmental and social sustainability.
In fact, businesses failing to adhere to the sustainability standards expected by the market, customers, and institutions tend to face greater challenges than others that do.
For businesses and investors alike, understanding, managing, and honouring these parameters represent not only an opportunity for improvement but also a significant challenge.
This is why, The Data Appeal Company, a CSR (Corporate social responsibility) advocate for sustainability, and inclusion, has introduced an innovative ESG Scoring solution to the market.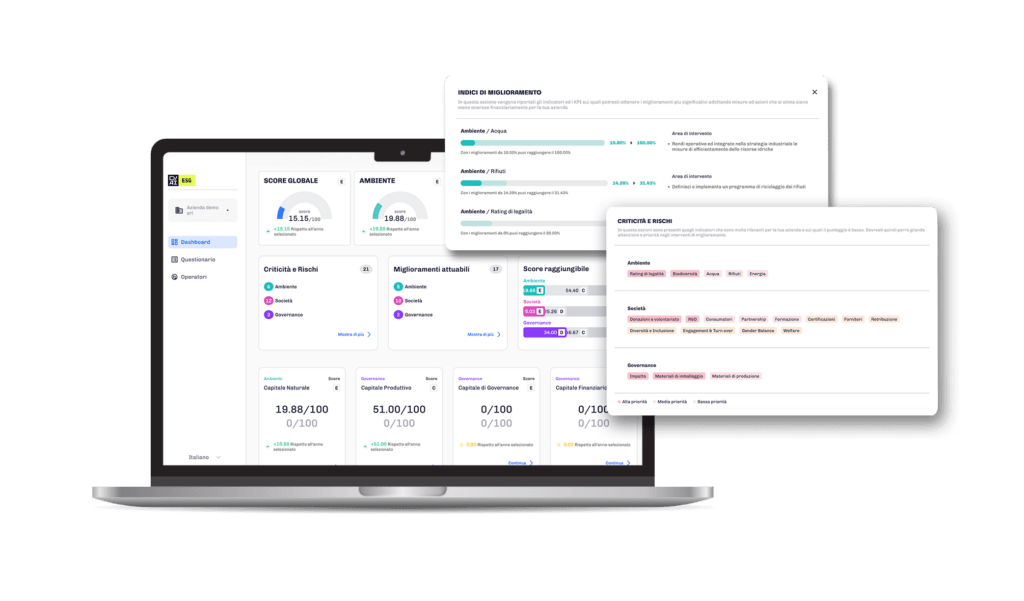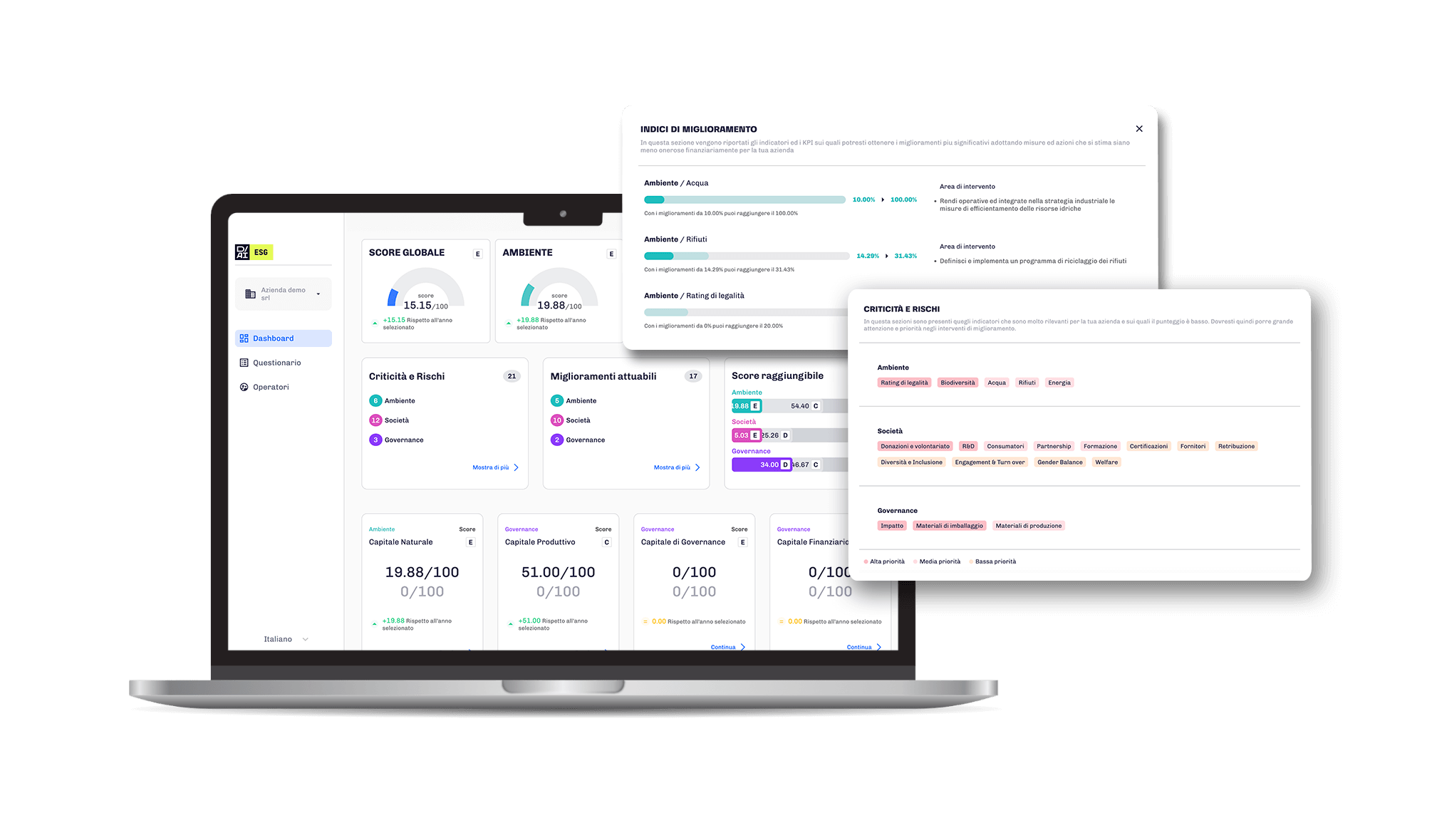 The platform is a 'Software as a Service' (SaaS) integrated and flexible tool, specifically designed for banks, organisations, and individual companies, powered by the innovative Artificial Intelligence of the Almawave Group.
The platform will assist companies in:
measuring ESG performance at various levels of detail such as analysing compliance with regulations, frameworks, and international measurement standards;
identifying areas and actions for improving sustainability;
benchmarking against industry averages and key competitors.
The ESG Scoring model aligns with the main international measurement standards and can understand the unique characteristics of over 70 economic sectors, ensuring an effective and automated engagement process with customers and suppliers.
"The D / AI ESG solution – says Mirko Lalli, CEO of Data Appeal – offers added value through its ability to seamlessly integrate company-provided information with the extensive data lake owned by The Data Appeal Company.
By monitoring multiple online sources, the measurement of sustainability performance will be enriched and detailed by Data Appeal's proprietary KPIs specific to this domain. More specifically, this includes the Fair Index, Destination Sustainability Index, and LGBTQ+ Index."
Our artificial intelligence will significantly enhance the tool by enabling real-time calculation of intelligent KPIs and streamlining data input for companies. We're also developing a conversational interface with Generative AI support to further enhance the platform's usability and effectiveness.

More specifically, we are actively streamlining and automating data entry for each company. By leveraging an interpolation between Data Appeal's proprietary data and company-specific information, the system will be able to automatically deduce much of the necessary evaluation data. This streamlines the process, resulting in faster assessments and more objective, with more reliable outcomes compared to standard market solutions."

Mirko Lalli, CEO & Founder The Data Appeal Company