What is Smart Lending and how is it benefiting banks and SMEs alike?
There's an inevitable transformation taking place and it's enhancing commercial credit underwriting and risk management assessment for financial institutions.
In their latest eBook, The Data Appeal Company highlights the advantages of alternative data for the finance industry, accompanied by an introduction by the Fintech & Insurtech Observatory of the Milan Polytechnic Institute.
Smart Lending: Lean, fast and simple
For small and medium-sized businesses (SMEs), lengthy loan applications and piles of documents may soon become a distant memory.
In fact, more and more banks have begun to use Alternative Data and online reputation analysis to make the commercial credit underwriting and risk management assessment processes more accurate and efficient.
This phenomenon has been named Smart Lending because it's lean, fast and simple for businesses, yet also safe and seamless for banks.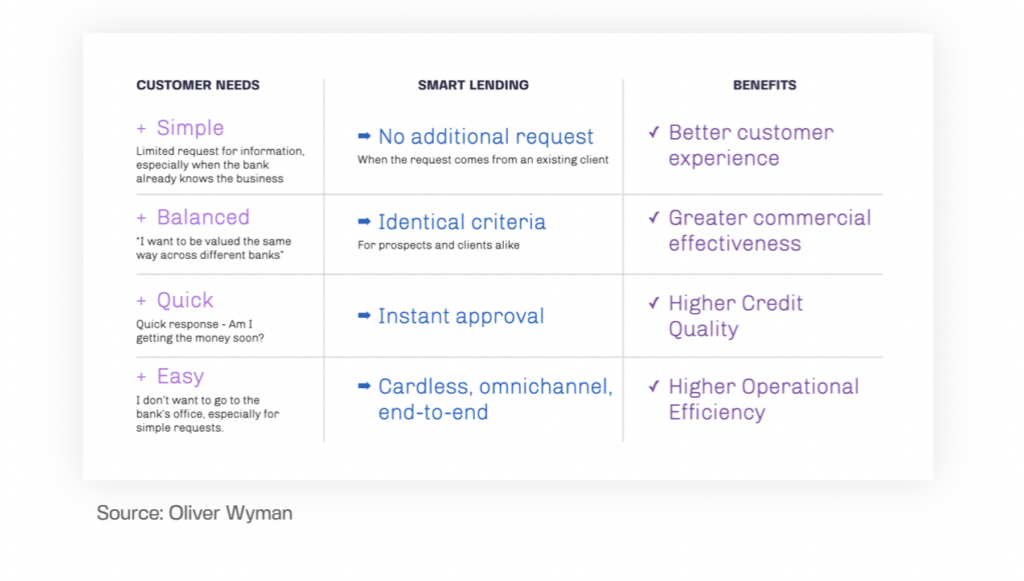 What you'll find inside the eBook
In the lastest eBook "Alternative Data and Smart Lending: The Future of Baking is on the Horizon", Data Appeal provides an inside look:
What exactly is Smart Lending?
What are the benefits for SMEs and banks?
What is Alternative Data and Sentiment Analysis, and how can banks use them to define creditworthiness?
Current Use Case: How one of Italy's major banks collects and takes advantage of Alternative Data to develop a new model of commercial lending/financing 
In-depth introduction by Laura Grassi and Filippo Renga of the Fintech & Insurtech Observatory of the Polytechnic Institute in Milan, Italy 
Download the eBook for free
Subscribe to our newsletter to receive the eBook:
The Data Appeal Company
The Data Appeal Company leverages data to accelerate progress towards a more sustainable, fair, and inclusive world.
Our dashboards and Location & Marketing Intelligence datasets support global organisations across all industries to make more strategic decisions, improve their marketing activities and grow internationally.